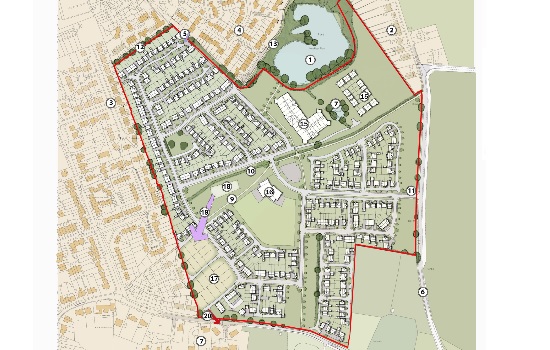 Mill Lane, Lymm
Anwyl Land are promoting a 52 acre site on the edge of Lymm, which is currently designated as Green Belt.
Warrington Council are currently reviewing their Local Plan.  The initial evidence produced by the council proposes that around 500 new homes will need to be delivered on Green Belt land surrounding Lymm to assist with meeting the council's hosing need.
Anwyl Land are promoting the site through this planning process with the aim of securing an allocation for residential development.  As well as carefully considering the council's planning arguments, we are demonstrating the site's suitability for development.  This includes carrying out our own surveys and investigations about the site, and preparing a Development Framework to show how development of the site could evolve.
It is likely to be 2019 when the revised Local Plan is adopted, and if allocated the first phase will be immediately developed by Anwyl Homes, with further phases of the site being marketed to house builders.