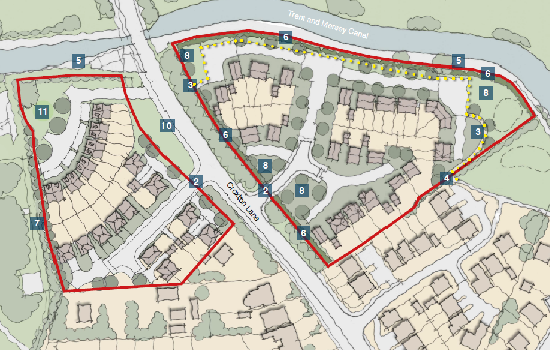 Croxton Lane, Middlewich
Anwyl Land are promoting a 5.5 acre site that straddles Croxton Lane to the north of Middlewich.
Cheshire East adopted their Local Plan Strategy in July 2017, and the council are now preparing their Site Allocations and Development Policies document.  Having worked with the Council on the promotion of the land, we have secured a draft allocation for future residential development, and expect to submit a planning application in 2021.