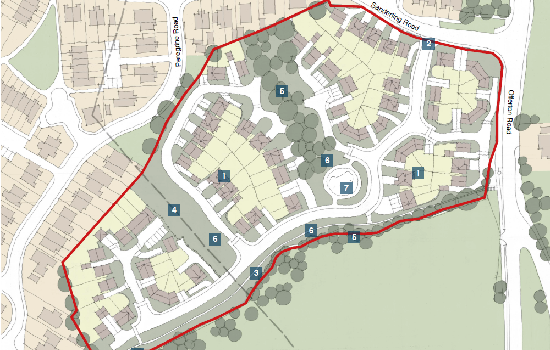 Sanderling Road, Offerton
Anwyl Land are promoting a circa 8-acre site on the edge of Offerton which is currently designated as Green Belt.
Anwyl Land are promoting the site through the planning process with the aim of securing an allocation for residential development.  As well as carefully considering the council's planning arguments, we are demonstrating the site's suitability for development.  This includes carrying out our own surveys and investigations about the site and preparing a Development Framework to show how the development of the site could evolve.
If released from the Green Belt the site will be immediately brought forward for development in partnership with national or regional house builders.